Ermenegildo Zegna
Founder's Scholarship
The Ermenegildo Zegna Founder's Scholarship was established in 2014 at the request of the Zegna Group and as of 2021, it is included among the educational projects supported by the Zegna Foundation. Every year, the Foundation awards scholarships to deserving students who have been preselected by its partner universities in Italy.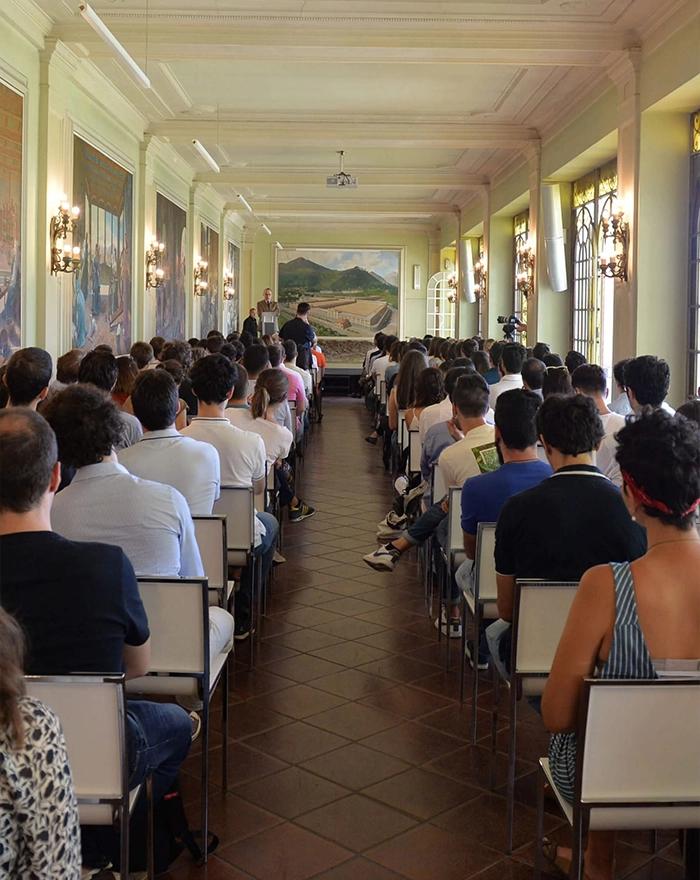 To the winners of the scholarship, Fondazione Zegna finances international specialization programs in all fields at some of the most renowned universities in the world or accredited research centers.
The selected talents, after completing their specialization abroad, commit to returning to Italy and contributing to the future development of their country. Since 2014, the program has provided annual scholarships worth 1 million euros. So far, approximately 425 scholarships have been awarded.
Fondazione Zegna continues to make a better future possible for the new generations. To date, part of the Scholarship community has already completed their program, returning to Italy and contributing to the construction of projects aimed at cultural and social progress.
It is possible to download some documentation files, in which the selection criteria and other useful information for candidates can be found.